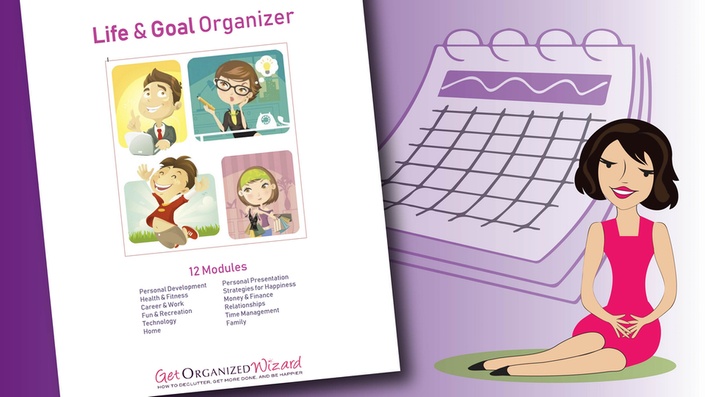 Life and Goal Organizer
A motivating system of checklists, prompts & ideas to help you take charge of your life, organize your goals, and free your mind.
What Is Life & Goal Organizer?
Life & Goal Organizer is a motivating system of checklists, prompts, and ideas to help you take charge of your life, organize your goals, and free your mind.
It includes an overview of life areas so you can keep a big picture view, while also being able to click through and drill down to more detailed checklists. There are hundreds of big and little ideas for life goals and projects.
It's like a giant, 340-page checklist of things you might like to do, broken down into 12 Life Areas:
Personal Development
Health & Fitness
Business & Career
Recreation
Technology & Social Media
Home Organization
Personal Style
Happiness
Money & Finance
Relationships
Time Management
Family.
Who Is It For?
Life & Goal Organizer is perfect for:
People who have a range of goals and plans across life areas
People who want to actively plan and work on their goals
People who want to free their minds with a single place from which to manage goals.
Thought is the sculptor who can create the person you want to be.

Henry David Thoreau
What Do You Get?
Life & Goal Organizer is an interactive PDF of more than 340 pages and includes:
EasyStart Menu to help you clarify your priorities at a high level
12 Life-area Inventories for goal planning by life area
200+ Project Worksheets to prompt you to plan and act on your goals in more detail
SMART Goal Planners for setting specific, measurable, achievable, relevant, and time-framed goals.
What Will You Gain?
Life & Goal Organizer helps you transform your life as you take action on dozens of goals, including:
1. Personal Development
Reading and learning
Growing your comfort zone, trying new things, overcoming fears
Courses, education and training
Improving personal habits
Spirituality, mindfulness and uplifting surroundings
2. Health & Fitness
Food and emotional eating
Creating an exercise program
Dealing with excuses and motivation
Health, wellbeing, looking and feeling good
Self-care, stress and energy
3. Business & Career
Optimizing work, performance and relationships
Getting promoted
Finding a new job or career
Starting a business
4. Fun & Recreation
Sports, activities, hobbies, interests
Creative expression
Personal or family projects
Holidays and travel
Entertainment – books and movies
5. Managing Technology
Computer files, software, backups
Emails – processing, filing, streamlining
Gadgets – cell phones, PDAs, iPods
Internet and Web 2.0
6. My Home
Creating a home you love, room by room
Clearing clutter
Organizing household systems and paperwork
Sorting car and garage
Simplifying home and life
7. Personal Style
Dressing for your life and what suits you
Having an organized closet
Skincare, grooming, poise
Handbag, briefcase, diary, wallet
8. Happiness
Creating a happiness mindset
Optimism and beliefs
Goals and happiness
Research-based strategies for happiness
Releasing barriers to happiness
9. Money & Finance
Debts, bills and expenses
Savings and investment
Budgeting and financial records
Insurance and protection
Advice and knowledge
10. My Relationships
Taking stock of relationships
Finding new relationships
Reducing energy drainers
Meeting people, communicating better, handling conflict, being more assertive
11. Time Management
Analyzing your schedule
Streamlining your schedule
Hidden time wasters and self-sabotage
Creating an ideal schedule
12. My Family
Supporting your spouse/partner
Helping/coaching your children with school and home challenges
Planning actions and conversations with family
Celebrating family occasions
PS Why I Wrote This
I love being able to capture all my goals and plans in a single, ordered place, so I wanted to create a goal-management system that allows you to get everything out of your mind and into a place like that.
I also wanted to have ideas, prompts, and suggestions right where you need them, as you're thinking about your goals.
Like a beautifully organized cabinet for your mind!
Your Instructor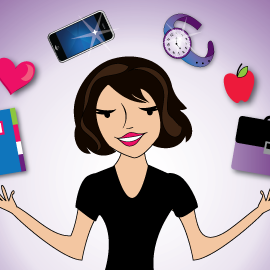 More than 80,000 people around the world use Michele's programs to set goals, get rid of clutter, organise their home, be more productive, take charge of their career, systematise their business, and manage their life.
Course Curriculum
Life and Goal Organizer
Available in days
days after you enroll
Module 1: Personal Development
Available in days
days after you enroll
Module 2: Health & Fitness
Available in days
days after you enroll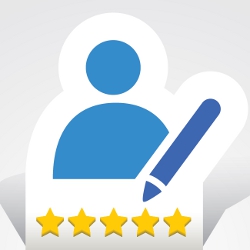 "Because LGO maintains both comprehensiveness AND specific task-setting, it has enabled me to make sense of my messy life. When I sit down with your worksheets, I feel good, relieved… I cannot describe how powerful it is to shift focus from what's WRONG with one's present life, to instead place the final meaning on the question of 'What is it that I want, and by what method do I mean to get there?…I just wanted to take the time to write you and thank you for the great service you have done for my life.
I'd like to think there are others like me whose quiet lives of desperation might be saved by the totally unique function that your product offers. There is no other one like it: I've searched long and hard."
- Skye Synnestvedt
"Just a quick email to say how pleased I am that I purchased the Life and goal organizer and extra goodies. (premium pack) I was abit dubious before purchasing but for $100 I thought I would give it a go. I have to say I can't stop going through the life and goal organizer, absolutley love the concept and already feel I am making changes in ONE DAY!!
Again congratulations on such a fantastic offering. I have spent all weekend going through the organizer. Posititve changes have already been made. For example I have found $5,500 in savings in household expenses ! The $100 cost for the package has already paid for itself 55 times over!! "
- Naomi Murphy
"I purchased the Premium Pack about 2 weeks ago and I'm almost finished going through the 12 areas of my life. I am so focused, almost addicted, to the program that I just want to keep going. I am so pleased with the Life & Goal Organizer. Working through each module gives me great satisfaction, even a sense of power, empowerment. All my goals and mini steps or prompts are written down in one place. It's actually fun creating an up to date record of exactly where I'm at and what I need to do next. "
- Karen Perkins
"I have been using your Life & Goal Organizer and Life MakeOver Journal for a little over a week now. I just wanted to say thank you. For quite some time, I had been looking for ways to change so many things in my life and these tools cover everything I've wanted to change, and more. "
- Jessica Hart
"Life & Goal Organizer has given me a new perspective on how to reach my greatest potential in all areas. At the moment I'm working on 'Home' and 'Health & Fitness' simultaneously, and the results are REAL. I'm looking forward to achieving many more goals that Life & Goal Organizer has prompted me to clarify and action. "
- Maryanne Long
"What an awesome system for helping me FINALLY accomplish more of what is most important to me in my life. Your comprehensive system makes it so simple for me to take what I am feeling and put it into an action plan that simply cannot be ignored! I've read hundreds of books, listened to dozens of audios and watched many videos on time management, organization, goal setting and the like…this is by FAR the best system for getting results among them all. Your wizards are almost magical in their ability to bring the really critical stuff to the forefront of my busy, hectic schedule. I've already regained more control over my health and personal development in just two weeks using your system."
- Anne Marie Smith
Frequently Asked Questions
When does the 'course' start and finish?
The 'course' starts now and never ends! It is a PDF download - you can access it immediately after purchase, and return to download it at any time in the future.
How long do I have access to the course?
How does lifetime access sound? After enrolling, you have unlimited access to this course (and thus the download) for as long as you like - across any and all devices you own.
What if I am unhappy with the product?
We would never want you to be unhappy! If you are unsatisfied with your purchase, contact us in the first 30 days and we will give you a full refund.
Is this a course or a download?
This is a download. It is referred to as a 'course' because that is the terminology of the platform we're using for this site. Everything is referred to as a course. Most of the products we offer on this site are indeed courses, however a few (like this one) are simply downloads. After 'enrolling' you immediately have access to the download area.