Overview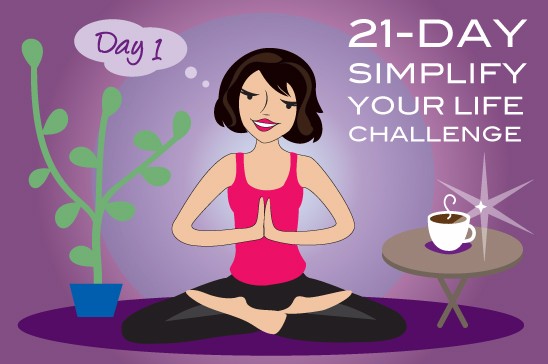 Welcome to our first challenge! This is going to feel so good!
Today we're going to start by simplifying the space we live in. Over the 21 days we'll return to our space again and again, but today we're going a make a start.
Choose Option 1 for the quick and easy version or Option 2 if you want to go deeper.
Ready? Let's do it!
Here's today's Simplify Your Life Challenge…
Complete and Continue