Overview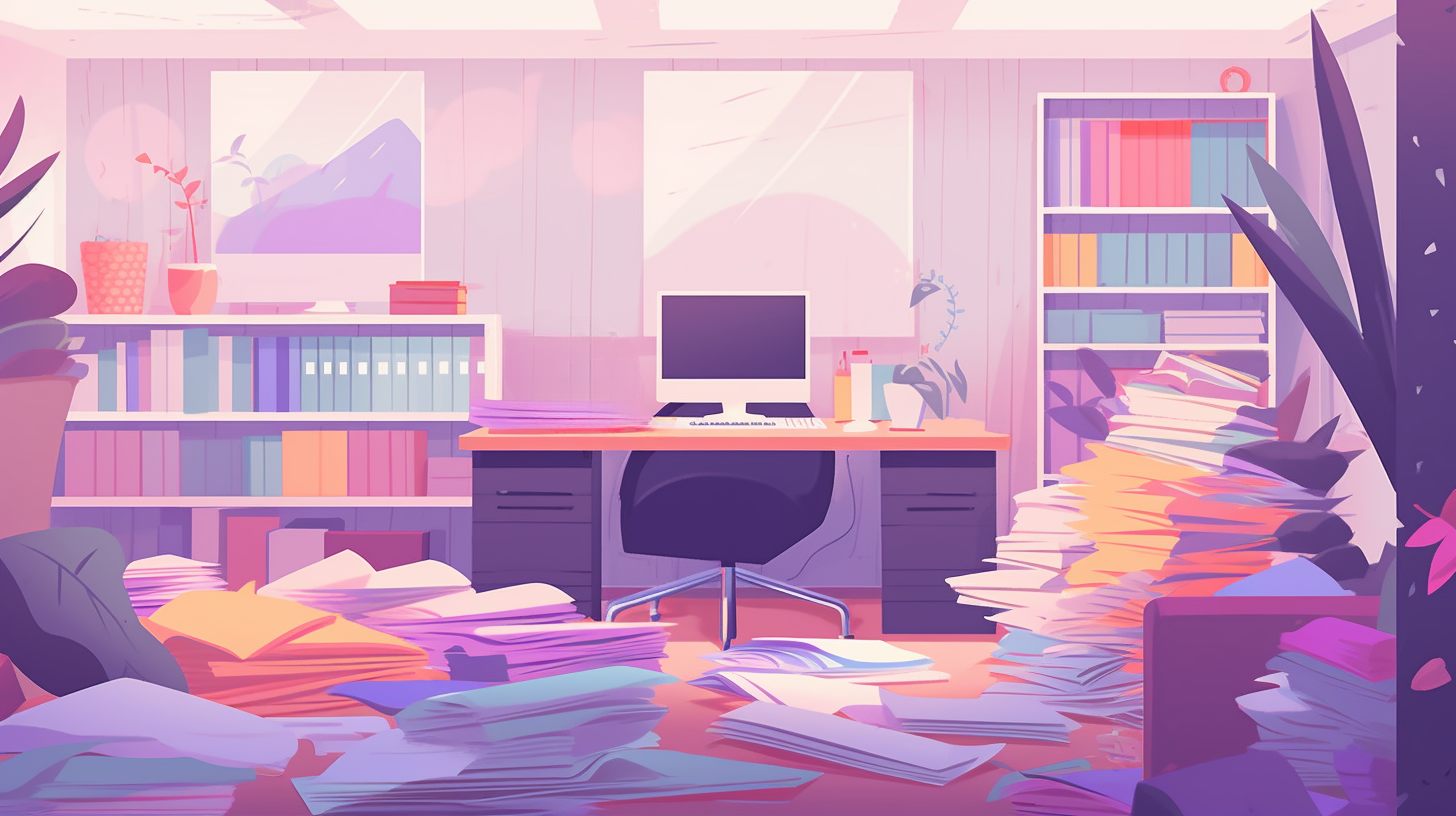 Welcome to Day 1 of 7 Days To An Organized Home Office.
Today's task will take 1-2 hours.
Future tasks will take about 1 hour for the average home office. Depending on your home office situation you may need more or less time.
The steps we'll do today will transform how you think about your home office space – today, this week, and well into the future.
And they're going to make the next 7 days easier and more enjoyable.
Don't forget to take before and after photos.
Let's start!

For Today's Task You'll Need:
Time: 2 hours
5 large boxes (or bags) marked:

Shred
Recycle
Trash
Donate
Archive
Complete and Continue